Thrift Shop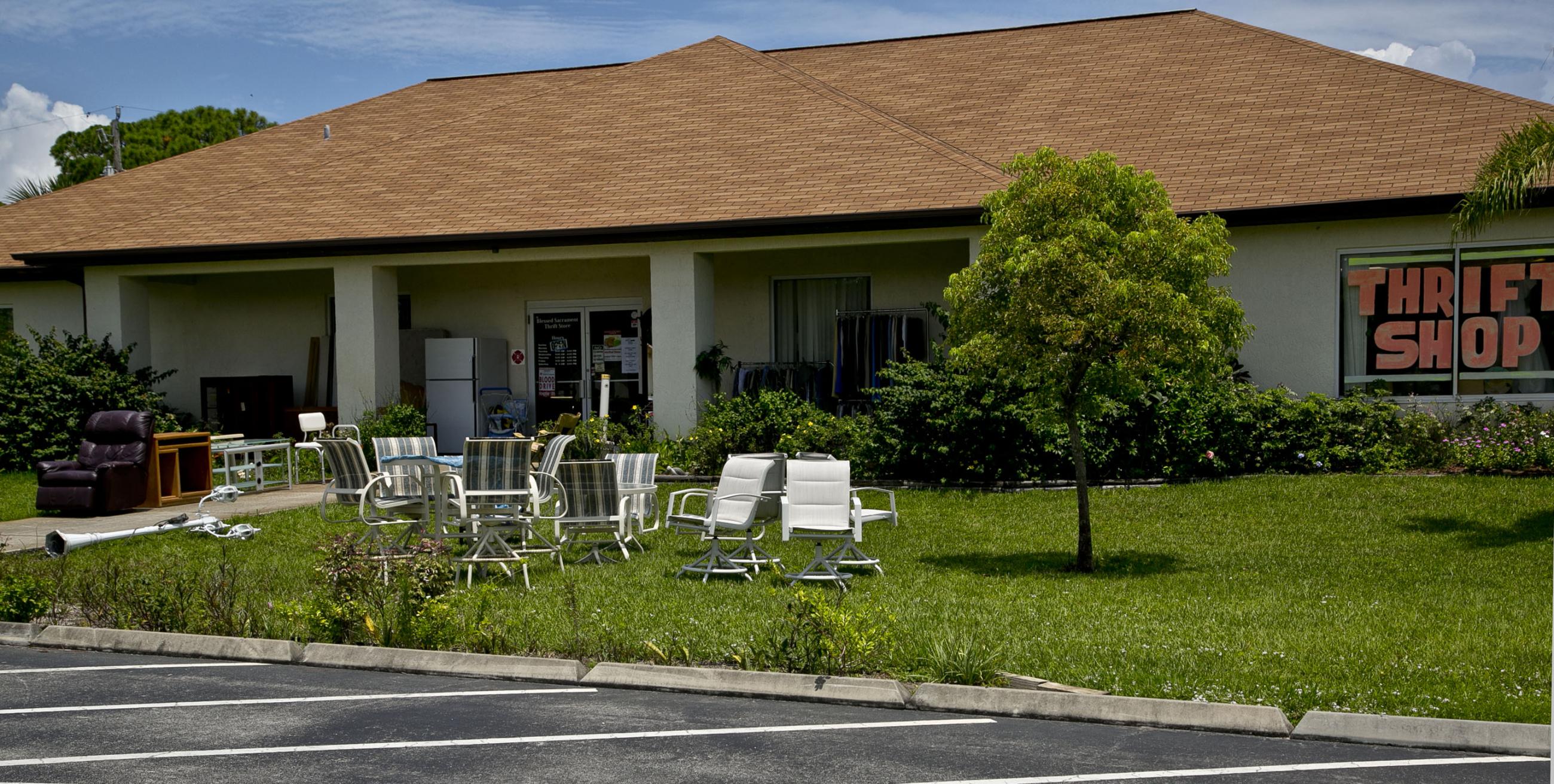 The Blessed Sacrament Thrift Shop is located at 5135 N. Cocoa Blvd. directly on the grounds of Blessed Sacrament Parish. Our Thrift store has a wide variety of items offered for sale at bargain prices including new and used furniture, clothing, housewares, appliances, sporting goods, office furnishings, and knick-knacks. From a house full of estate contents to those pieces that just won't fit into your home anymore, the Blessed Sacrament Thrift Shop will gratefully accept your donations. All the proceeds of our Thrift Store directly benefit Blessed Sacrament Catholic Church and all donations are tax deductible. For more information please contact us at at 321-631-7786.

STORE HOURS
Monday Closed
Tuesday - Friday 9:00 a.m. - 4:00 p.m.
Saturday 10:00 a.m. - 2:00 p.m.

If you have a few hours a week available and would like to volunteer we would love to have you join us. Our staff are all volunteers and we are always in need of a few more. Please contact the Thrift Shop at the number above for more information about volunteering.
Please drop off donations only if someone is there to receive them.

Trespassers are stealing & scattering the donations.