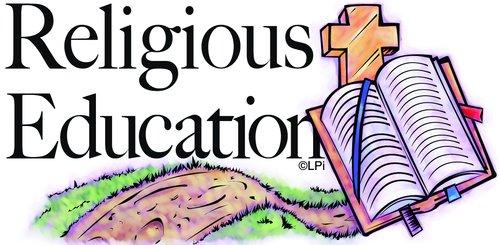 Religious Education ​​​​​​​
We are in need of volunteers to teach our students to recognize God's love in their lives. If you are interested please email Darlene Wegner (email address is in the bulletin) or contact the Church Office.​​​​​​​
Sunday school will begin on September 12th and will be from 9:40 to 10:20.

Registration weekend will be August 21st and 22nd after each mass in the church hall. Registration forms will also be available on the Blessed Sacrament Website and in the church office after the 22nd. If you are registering for the first time please include a copy of your child's Baptismal Certificate. Your child can't register until a copy is turned in. The last day to register for the 2021-2022 year will be September 26th.

We are thrilled to announce that we will be starting a youth group for our High School age students.

We will be meeting on Sundays at 6 p.m. in the church hall. Registration for Youth group will follow the dates and times of regular religous education classes and follow the same dates. If you have any questions about regis-tration please email Darlene Wegner at dwegner@blessedsacramentcocoa.org